Team
Xirkle is an ecommerce store and search engine company that delivers high quality products and relevant online information to the public.
Whitepaper: Xirkle's Official WhitePaper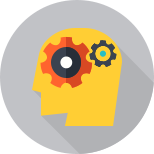 In code, it's a self-executing order between two people. The blockchain confirms all transactions, which makes smart contracts immutable and trustworthy without a 3rd party.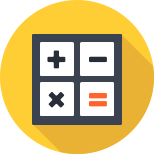 XIR is fungible by design and pursuit. In code, XIR is identical regardless of its source. Simply, you can buy it from a crypto coin exchange or another person, and it's still a XIR token.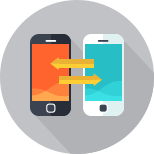 For us, XIR was created to facilitate ecommerce ideas. With XIR, you can send it to anyone in the world with an Ethereum digital wallet. It's only limited by your balance & a small order fee.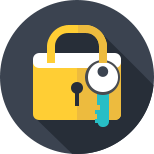 Most precious metals are very durable; however, it's not efficient for every day use. With XIR, it's efficient and secured in the blockchain by design, while accessible with your private key.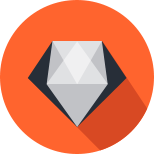 Unlike fiat currencies, XIR has a maximum supply of 88 million coins. Just like earth's resources, there's a finite supply. XIR was precisely pre-mined, secured, and verified by the blockchain.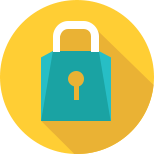 Gold, silver, and modern fiat currencies can be counterfeited; however, crypto coins cannot be counterfeited because of three core automatic components: blockchain confirmations, crypto coin miners, and unique hash transaction
Whitepaper: Xirkle's Official WhitePaper
Xirkle on Stellar Explorer: https://stellar.expert/explorer/public/asset/XIR
Circulating Supply: 21,000,000
Pre-mine Maximum Supply: 88,000,000
Name of Cryptocurrency: Xirkle
Ticker Symbol: XIR
Buy & Sell XIR: StellarX, Ecex.exchange or StellarTerm
Send, receive and store BTC, ETH, XLM, LTC, BCH and XIR token on XirkleBot (our Telegram bot)
Xirklebot now supports coin swapping for up to 120 crypto currencies or coins via our Changelly integration.



Approximated Distribution of Funding


Founder/Developer
O. Tom Chhuong
O. Tom Chhuong has 10+ years of experience in SEO & SEM, which includes small and enterprise ecommerce platforms, Linux web server admin, website development and a practitioner of crypto coins and its corresponding platforms. He's currently the VP, SEO Manager (bank & mortgage) for Citibank. Previously, Tom built, marketed and sold
finesearch.com
, a PPC search engine in late 2004.
Co-Founder & Business Development
Carlos Lugo
Master Chief Lugo, a decorated soldier and a native of Brooklyn, NY, enlisted in the United States Navy in July 1996. Following completion of basic training at Recruit Training Command, Great Lakes, Illinois he reported to Naval Training Center, Great Lakes, where he completed Quartermaster "A" School. Master Chief Lugo is currently serving as the Assistant Program Manager for the Sailor 2025 program at Naval Air Warfare Center, Training Support Division Orlando. In this role, Carlos will advise Xirkle on human resources, personnel training, and team development.
Business Administration
Michael Xiang
Michael Xiang is a Law Office Supervisor at California Department of Justice, Office of the Attorney General. Michael Xiang has more than 10 years of experience in the law office environment. As a supervisor for the California Attorney General, he currently manages a team of legal secretaries and supporting personnel. He hires office staff, provides staff training, manages office projects, and recommends procedure changes. In this role, Michael will advise Xirkle on business administration, business development, and HR related projects.